Invisalign
How Does Invisalign Treatment Work?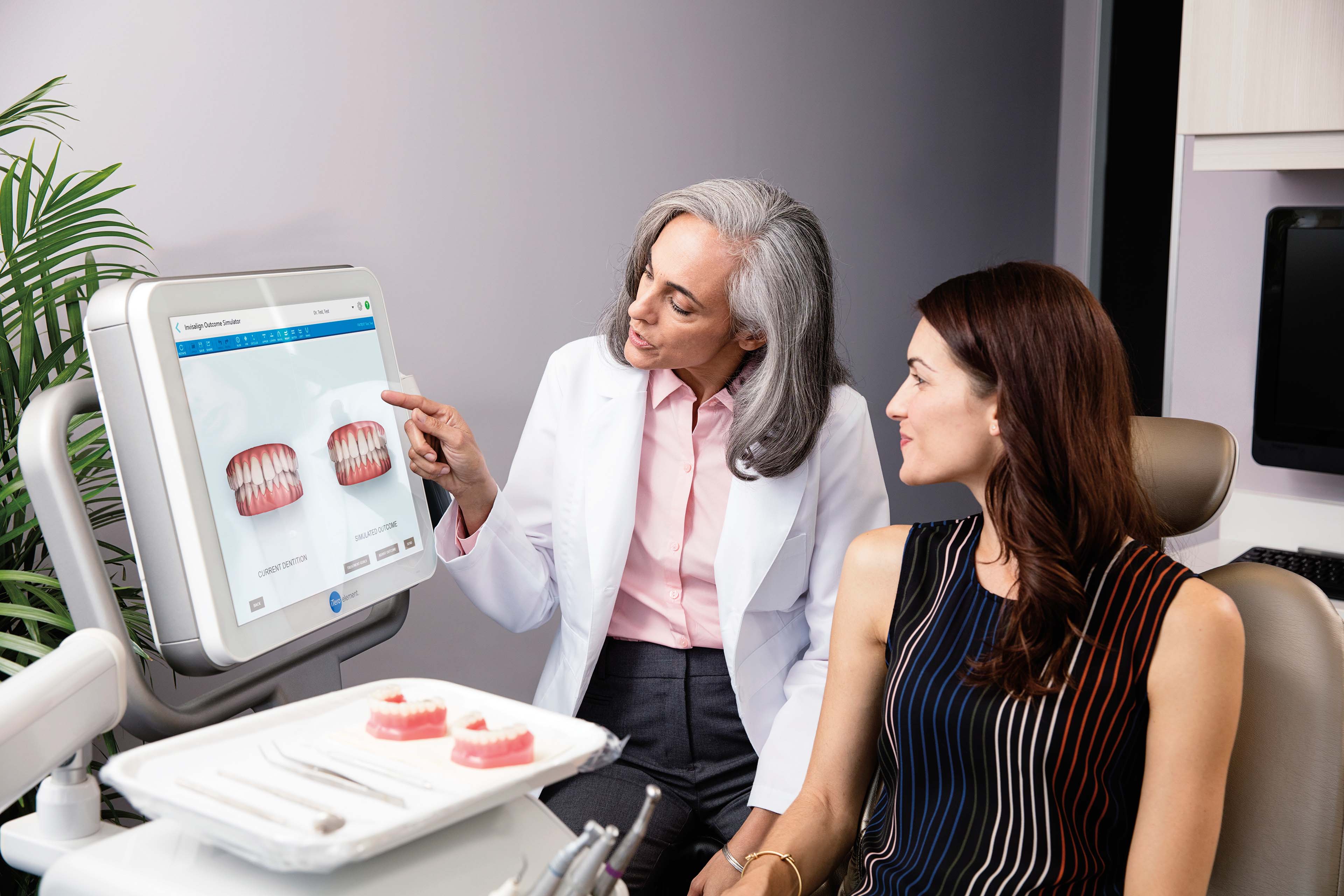 Are you ready to get a brand-new, beautiful smile? Invisalign treatment only takes 3 simple steps.
Step 1: Meet with Your Doctor & Preview Your New Smile
During your initial consultation, your dentist will take a complete scan of your teeth and map out a custom treatment plan based on your specific needs. The Invisalign Outcome Simulator on the iTero® scanner can also be used to give you a sneak peek at what your smile will look like after Invisalign treatment!
Step 2: Transform Your Smile with Custom Aligners
After you receive your aligners, your doctor will trim your aligners and make sure they perfectly fit your teeth. Then, you'll wear your aligners every day (you'll only need to take them out while you eat or drink), check in with your doctor periodically (every 4-8 weeks) to make sure they are working properly and swap out your trays, and then wear your aligners like usual until your treatment is complete!
Step 3: Enjoy Your Brand-New, Straight Smile
Once you've transformed your smile with Invisalign treatment, you are free to show off your straight, beautiful smile. Many patients experience increased confidence—and a boost to their overall happiness—after treatment. Your doctor will provide you with four sets of custom-made Vivera retainers to keep your smile straight (you'll only need to wear them while you sleep).